Bull horn Regarded as the highest peak in Kanchanaburi With a height of 1,767 meters above sea level. Is a range of mountains that are located in the western forest Khao Laem National Park And there is also an area
adjacent to Thung Yai Naresuan That makes this forest rich with natural resources. And is a habitat for many wildlife. The park has set to open a hiking trail to see nature. And can camp for only 3-4 months on the San Nok Wua Mountain per year Is from October until February (Depending on the weather of each year) by the time, in addition, the route will be closed. This is so that the forest And the ecosystem has recovered naturally.
Which does not allow tourists to climb up on their own Must have staff of the park. Take up only Which, if anyone wants to come to conquer the cow's ridge Must wait for the moment that the park High season And make a reservation call in time Which each round will accommodate about 100 people / day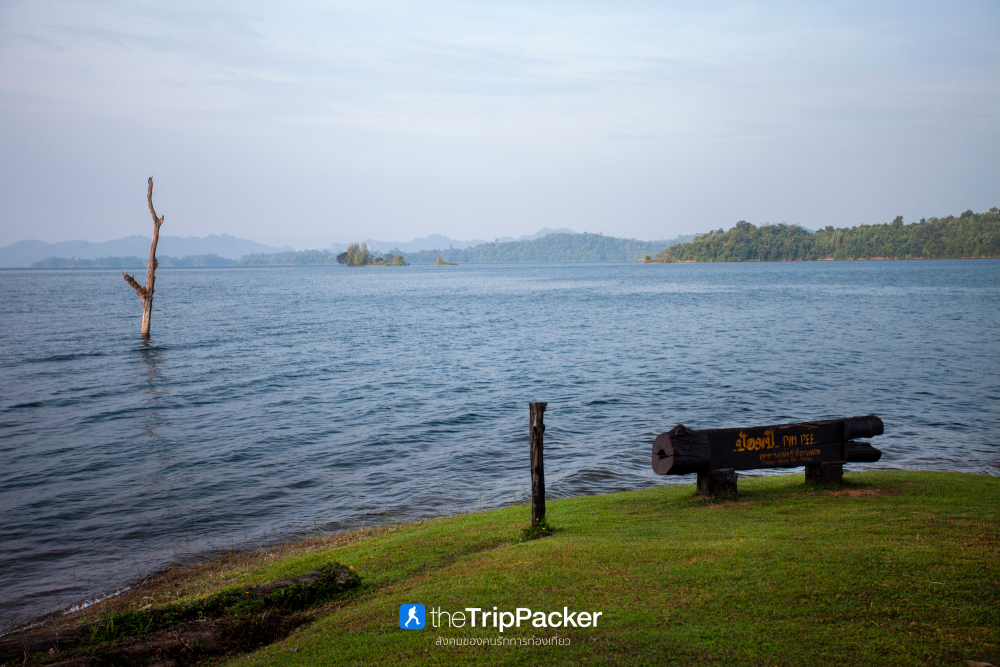 Pom Pee Viewpoint Will be a meeting point And is a registration point for tourists who have already booked with the park For those who have traveled a long distance, we recommend traveling one night in advance so that they are not tired. And don't rush too much Since the staff will only open for registration between 08:00 – 09:00 hrs. You can contact to book the house with the park. Or can rent tent spots at Pom Pee as well Because aside from being convenient on the day of the hike Pom Pee is also a famous sunset viewpoint. Plus, convenience is also available. Including showers, bathrooms, restaurants, and parking lots available.